Happy Friday! The forecast calls for SUN and warm temperatures this weekend (hooray!), so go stretch your legs out in Pierce County. I've rounded up 5 great events happening throughout the county over the next few days, so you can find something exciting to do this weekend. Bears become teachers at Northwest Trek Wildlife Park, "The Mountain" takes center stage in a film festival, celebrate a royal birthday in 1850's style, dance with springtime fairies, and enjoy life in color at the Tacoma Dome.
P.S. There are even more great events on our online events calendar. We're always adding more, so check back often!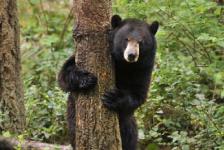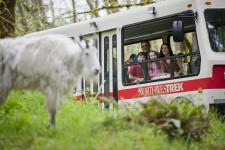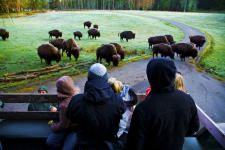 1. Bear Camp
Saturday, May 20th
Northwest Trek Wildlife Park, Eatonville
Time: 9:30 AM - 5:00 PM
Cost: Adults (ages 13-64) $22.25, Seniors (ages 65+) $20.25, Youth (ages 5-12) $14.25, Tots (ages 3 & 4) $10.25, 2 and Under FREE
Learn from some of the most powerful mammals in North America! If you plan to do any camping this summer, this is a must attend activity. Watch as Benton and Fern, the two resident black bears at Northwest Trek, explore and dismantle an unsafe campsite, and learn how you can bear-proof a camping area. Kids can also bring their teddy bears in for a check-up, and make bear inspired arts and crafts! Of course, your admission into the park also gets you a free ride on the Discovery Tram Tour, where you can spot more native wildlife in their natural habitats!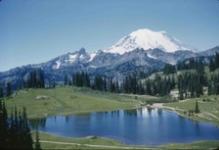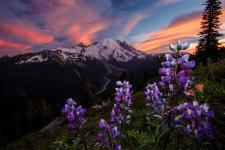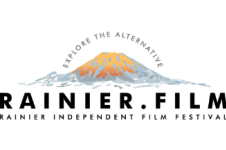 2. Rainier Independent Film Festival
Friday, May 19th - Sunday, May 21st
Whittaker's Bunkhouse. Ashford
Time: Varies by day, see website for more details
Cost: $5 for one film ticket, $15 for Friday night Festival Launch & Gala, $15 pass for all screenings and workshops on Saturday or Sunday, $35 pass for all screenings, all workshops, all parties, all days. 
Mount Rainier is ever present in the lives of South Sounders, and if you're a local, you've heard the phrase "the Mountain is out" when the weather is clear enough to see Rainier from the city. Known as Mount Tahoma, the majestic volcano draws worldwide pilgrims to stand atop its summit, and has even
 inspired a philosophy for life in the South Sound community
. The Rainier Independent Film Festival celebrates explorative cinema,  while striving for community inclusion, all while nestled in the mountain foothills.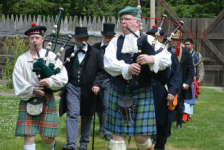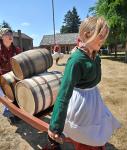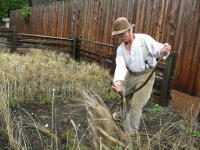 3. Queen Victoria's Birthday
Saturday, May 20th
Fort Nisqually, Tacoma
Time: 11:00 AM - 5:00 PM
Cost: $8 - $10, free for children 3 and younger
Immerse yourself in a festive 19th century celebration surrounding a royal holiday - Queen Victoria's Birthday! Fort Nisqually, located in
Point Defiance Park
, will be observing the holiday with bagpipe tributes, musket volleys, toasts to the queen, and a cannon salute. Visitors to the Fort will get to see the ladies and gentlemen of Nisqually dressed in their 1850's best, and throughout the day can enjoy Scottish Country Dance performances and join in a game of croquet.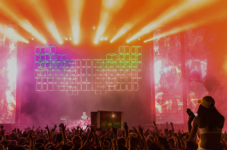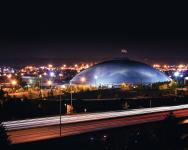 4. Life in Color
Saturday, May 20th
Tacoma Dome
Time: 8:00 PM
Cost: $54, $74, $89
The "World's Largest Paint Party" celebrates it's 10th anniversary with a stop at the Tacoma Dome. Featuring musical talent from RL Grime, 3LAU, and What So Not, this electronic music concert is a great way to dance the night away, just make sure to wear attire that you won't mind if it gets stained with paints! FYI, attendees must be 18 years of age or older with valid, government issued photo ID, and you must be 21+ in order to enter bar areas.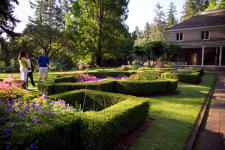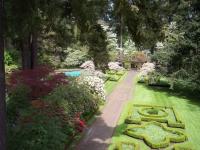 5. Fairyfest
Friday, May 19th - Sunday, May 21st
Lakewold Gardens, Lakewood
Time: 10:00 AM to 4:00 PM
Cost: $7 Military, Seniors and Students, $9 General admission, Free for Children 12 and under!
A magical, family-friendly, weekend event celebrating all things Fae. Featuring art, music, dancing and storytelling aimed at exploring the magic of the world around us. Kids (and adults!) will enjoy searching Lakewold Garden for the hidden fairy houses scattered throughout the grounds, embarking on a scavenger hunt, discovering your fairy name, and dancing and playing with real fairies! Go create, dance, explore and enjoy the magic of spring in the garden.