Actually – forget the bucket list. We want a sandcastle list. A list of creative, fun things to do this summer that challenge us, entertain us and create memories – whether we're soaking up the sun or keeping cool inside. Luckily, Tacoma and Pierce County have a swathe of arts and culture events that do exactly that.
So here it is: Your summer arts sandcastle list for Tacoma-Pierce County, with plenty of choice for hot events (SPF) or cool culture (AC). From brew fests to cemetery tours, Bart Simpson to Apollo 11, real-life tigers to medieval deer, we've got you covered – all summer long.
SPF (outdoor events)
Living History Cemetery Tour, Tacoma Cemetery
Imagine if those graves could talk…Hear stories from Tacoma's astonishing past come to life in living cemetery tours by the Tacoma Historical Society and the Tacoma Public Library. July 19-20.
tacomahistory.org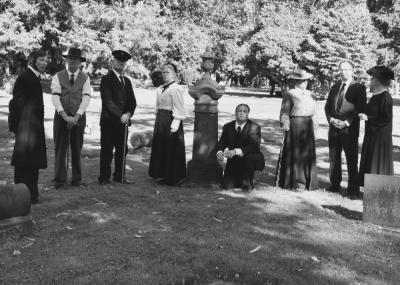 World Tiger Weekend, Point Defiance Zoo & Aquarium
There are four tigers at the Tacoma zoo, and on World Tiger Weekend they're celebrating all of them with keeper chats, enrichments, feeds and plenty of roars. All day July 27-28. $11-$19.
Pdza.org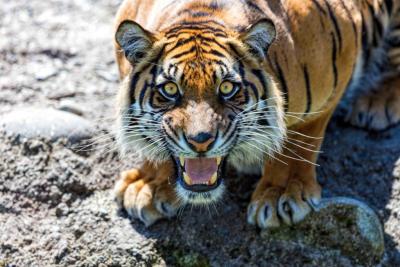 Eagle Passage Grand Opening, Northwest Trek
Come be among the first to experience this unique new habitat for a majestic species saved from extinction – the bald eagle. Walk their forested home, climb into a pretend "nest" and learn all about eagles with hands-on activities. 10am Aug. 3. $10-$22.
nwtrek.org/eaglepassage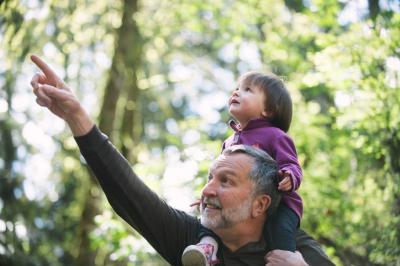 Hilltop Artists Arts Night Out, Jason Lee Middle School
Watch glassblowing, paint a T-shirt, chalk some art, dance a little and meet your neighbors at this annual national event that celebrates community. 4-7pm Aug. 6. Free.
Hilltopartists.org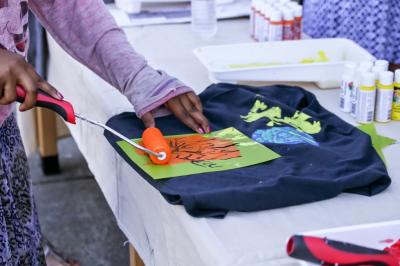 Brew Five Three, downtown Tacoma
Beer and cider tasting from 40 of the best in the Northwest, plus live music to help you chill out at downtown's annual summer block party. 21+. 1-8pm Aug. 10. $25-$35.
Tacomaartslive.org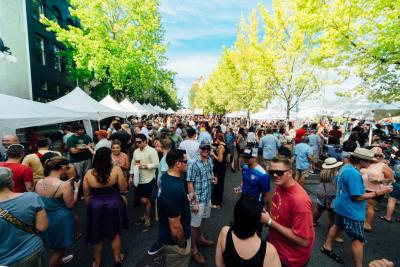 Abbots Bromliad, Peoples' Park (900 MLK Jr. Way)
Every Labor Day you can count on Puget Sound Revels to take a bizarre medieval English tradition and make it uniquely Tacoman. Don antlers (or branches), bring a picnic and come prepared to dance in the haunting Abbots Bromleigh Horn Dance. Or just watch! 1:30-2:45pm Sept. 2. Free.
Pugetsoundrevels.org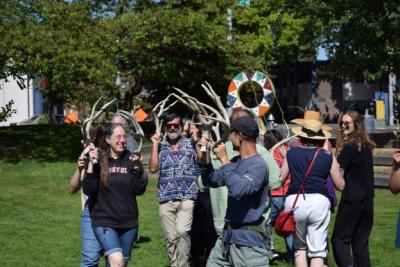 Buffalo Soldiers Museum Labor Day Festival, Heidelberg Park
Come honor the past of America's Buffalo Soldiers with a festival of food, arts and crafts, music and an Air Force vs. Army softball game. 10am-5pm Sept. 2. Free. Heidelberg Park, 1902 S. Tyler St., Tacoma.
Buffalosoldierstacoma.org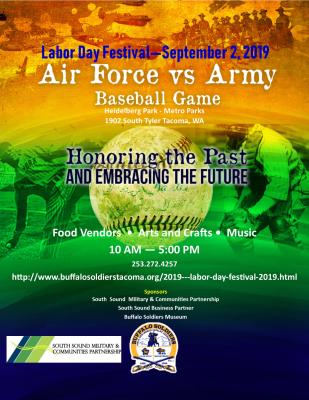 AC (inside)
"Bart", Tacoma Art Museum
The Simpsons aren't just America's longest-running primetime animated TV show – they're a unique cultural expression. Explore the process, teamwork and humor in this behind-the-scenes show at Tacoma Art Museum. 10am-5pm Tue-Sun, free 5-8pm Thursdays (don't miss the free BBQ and book sale July 25). Exhibit opens July 20. $18/$15/free for military, high school, ages 5 and under.
Tacomaartmuseum.org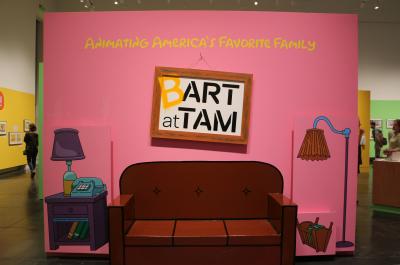 "In the Spirit", hosted by Washington State History Museum, Tacoma Art Museum, and Museum of Glass)
You won't want to miss a free, full day of Native American music, dance, artist demonstrations, runway fashion show, food, activities and Native arts market. Indoor/outdoor festival celebrating Native American arts and culture. All three museums (Museum of Glass, Tacoma Art Museum, Washington State History Museum) are free for the day, Aug. 10, noon-7pm. Free.
InTheSpiritArts.org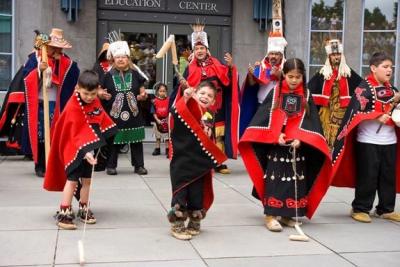 "Legacy: The Art of Heritage", Harbor History Museum
With a design inspired by Northwest columnar basalt, "Legacy" showcases 90 baskets in a range of Native American traditions and styles. 10am-5pm Tue-Sat, 1-5pm Sun through Aug. 31. Free.
Harborhistorymuseum.org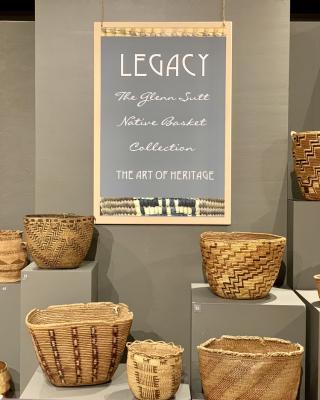 Harry Potter Movie Marathon, The Grand Cinema
Hard to believe, but beloved wizard hero Harry Potter turns 39 this year! Celebrate his birthday (July 31) with a marathon of all eight of his movies, back to back for 24 hours. (Just can't do it? There are secondary screenings later in the week.) Begins 11am July 27. $50-$60, or individual film prices.
Grandcinema.com