T-Rex and Bison in One Family Road Trip
One road trip, two wild, drive-thru experiences without leaving your car
"Get in the car! We're going to see T-Rexes!" And with those nine words, you become Parent of the Decade.
The
Dinosaur Adventure Drive-Thru
is coming to the Washington State Fairgrounds in Puyallup in October, and that alone is an experience worthy of a road trip. With 80 life-sized dinosaurs (including a 40-foot animatronic Tyrannosaurus Rex and 30-foot Brachiosaurus) inhabiting a transformed fairground, it's the perfect combination of thrilling and educational.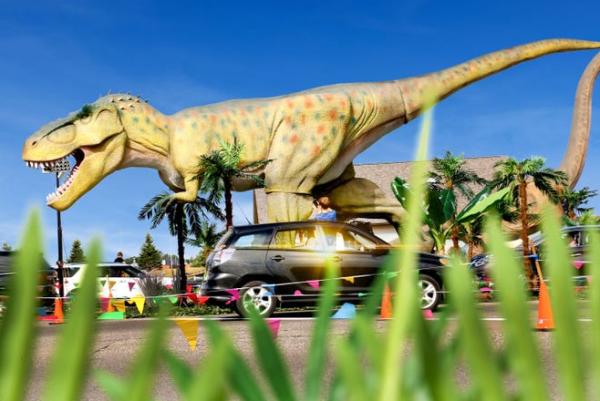 Dinosaur Adventure Drive-Thru at the Washington State Fairgrounds in Puyallup.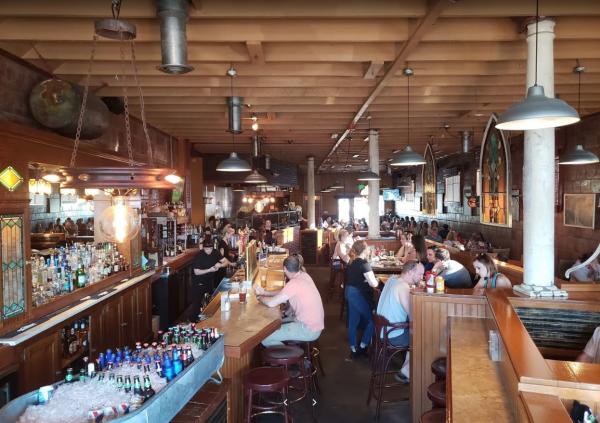 Crockett's Public House in Puyallup.
Then stay overnight at a
Puyallup hotel
 just a few minutes' drive from the Fairground and the dinosaurs.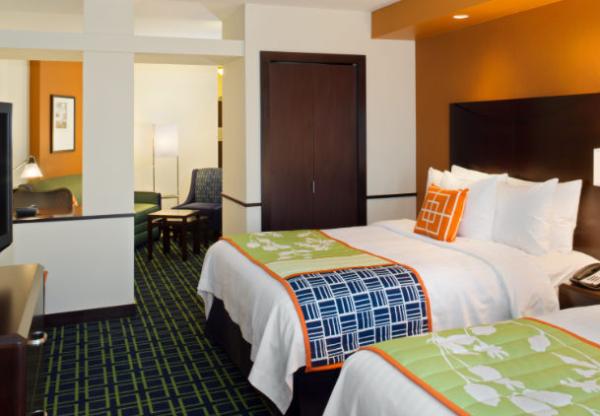 Fairfield Inn & Suites Puyallup
Before heading out to the next big stop on the road trip, grab a full breakfast at
Meridian Café
or a cup of locally roasted Dillanos coffee and a bite to go at
Anthem Coffee
.
With the prehistoric and animatronic part of your trip done, you can focus on the living, breathing, snorting part:
Northwest Trek Wildlife Park
. For the first time in the famed park's history, you can use your own vehicle on a drive through the Free-Roaming area as part of their
Wild Drive
.

The Wild Drive experience at Northwest Trek allows you to take your own vehicle into the Free-Roaming Area

Want to take it up a level and leave the driving to the pros? Get up close and personal with a moose? Stare down a bison? Then hop in a specially outfitted Jeep with one of the park's keepers for a
Keeper Adventure Tour
(now with extra safety precautions). Get off the tram tour roads of the Free-Roaming Area and bring your family on a 90-minute animal adventure they'll never forget. (Sound like any 1993 Steven Spielberg movies yet?)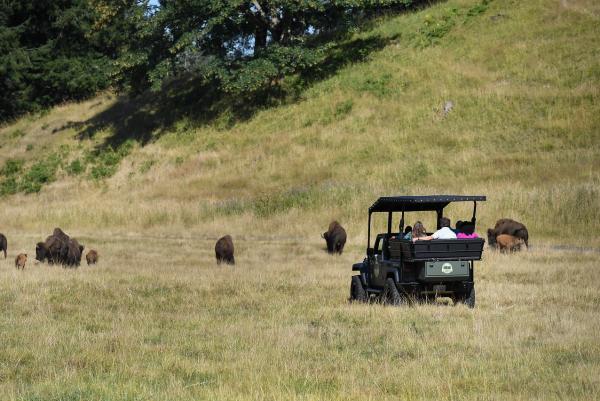 Keeper Adventure Tours get you off road, into the hidden corners of the Free-Roaming Area at Northwest Trek