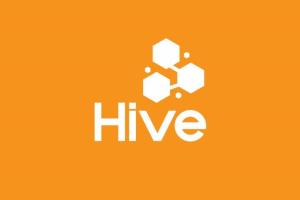 Thursday, September 27, 2018 | 7:00AM - 6:00PM
Location: McCaw Hall, Museum of Pop Culture, and Maxwell Hotel
Emerging Sales Professionals Association is partnering with three other organizations on The Hive; a full day conference that will enhance your career and inspire your professional growth. Don't miss this opportunity to come learn from the experts, build your community connections, and get down with the best of the best in the industry! Collecting the meeting and event industry heroes from Emerging Sales Professionals (ESP), MPI, ILEA, and NACE, this year The Hive is a must-attend day of keynote speakers, breakout sessions, and networking activities.
7:00 am - 9:00 am - Breakfast (Museum of Pop Culture)
9:00 am - 3:00 pm - Keynote and Breakout Sessions (Seattle Center)
4:00 pm - 6:00 pm - Reception (Maxwell Hotel)
Register by August 31st for Early Bird rates. Keep watching for more updates in the coming weeks! For more information and to register, please click here.

Keynote: Your Personal Brand 
presented by Kevin Iwamoto, GLP, GTP
A personal brand says a lot about who you are and how you conduct business. It reflects your cherished beliefs and values. It demonstrates your ethics to colleagues, employees, business partners and customers. In this career workshop session, multi-award-winning industry influencer and recently named by Successful Meetings in 2018 as one of the Top 25 Most Influential People in the Meetings Industry, Kevin Iwamoto, GLP, GTP shares insights from his book, Your Personal Brand: Your Power Tool to Build Career Integrity, offers valuable guidance on creating and maintaining a personal brand throughout your career. Stepping out of your comfort zone and building a professional network - Mastering social media to communicate and maintain your brand - Achieving new career milestones and fulfilling dreams with continuing education while remaining authentic to yourself is your blueprint for achieving the best in your professional life.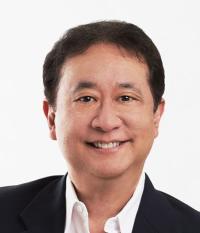 Kevin Iwamoto, GLP, GTP
Senior Consultant, GoldSpring Consulting
Kevin is a globally recognized subject matter expert in corporate travel, procurement, GDPR and strategic meetings management (SMM). He is also former President & CEO of the Board of Directors for the Global Business Travel Association (GBTA). He has served on numerous association boards, most recently as a Board member for the US Council for the MPI Foundation.
Kevin has won almost every major industry award in both business travel and the meetings and events industries. In July, he was just named for the third time in five years one of the Top 25 Most Influential People in the Meetings Industry 2018 from Successful Meetings magazine. Other recent accolades include the 2016 MPI Rise Award for Meetings Industry Leadership, the Changemakers Award for MeetingsNet where he was also featured on the June magazine cover, GBTA's President's Award, BTN travel manager of the year & GBTA's rarely awarded Industry Icon Award (he is only one of eight recipients).
He writes a popular award-winning industry blog (Gold Magellan Award for Best Industry Blog from Travel Weekly), published though Meetings & Conventions on-line.
He has two published books to his credit, Strategic Meetings Management: From Theory to Practice published in April 2011 and most recently, Your Personal Brand, Your Power Tool to Build Career Integrity, published in October of 2016. Both are available via Amazon.
Before joining GoldSpring Consulting, Kevin retired from Lanyon in 2016 where he was VP of Industry Strategy. Prior to Lanyon he was senior global category manager in the Hewlett-Packard Global Travel & SMM Team. He has also served as a senior account manager with the Walt Disney Company.
---

September 26, 2018 | 5:00 pm - 9:00 pm
Embassy Suites Seattle - Downtown Pioneer Square
Calling all Emerald City Superheroes for the 2018 MPIWSC Auction! This night of power revelry allows everyone to meet in advance of the Hive, which begins the next morning.
In our industry, we bust out our super powers on a regular basis so for this year's Auction we celebrate our own inner Superhero! Whatever that means to you...decked out as Wonder Woman or keeping it corporate as Diana Prince, Superman or Clark Kent. Clip on your cape, don your mask or grab your shield, hammer or Lasso of Truth and scoop up some crazy awesome items donated by your fellow Event Crusaders. Auction items being collected now!
Register by August 31st for Early Bird rates. For more information and to register, please visit our website.
---