Tacoma Art Museum (TAM) said that being chosen to receive the Benaroya gift was "like TAM won the Powerball," and it's easy to see why. With 225 pieces including studio glass art, paintings and sculptures from some of the biggest names in those disciplines – many never having been on public display – it was a much-coveted gift that promises to turn into a much-heralded collection.
A selection of approximately 60 major works from the Benaroya Collection will go on display Oct. 9 – April 23, 2017 in The Beauty of a Shared Passion: Highlights from the Rebecca and Jack Benaroya Collection. The selection includes iconic works by Northwestern and world-renowned artists including Dale Chihuly, Dan Dailey, Kyohei Fujita and Ginny Ruffner, among others.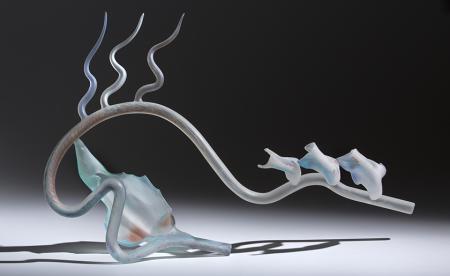 This preview is an exciting opportunity for the art-loving public to get a glimpse of what has until recently been a private collection, but it's really just the tip of the iceberg. The full gift from Becky and Jack Benaroya goes beyond the artwork to include the things that will make the gift a long-lasting favorite for generations of future patrons to enjoy as well. That includes funding for a new wing to permanently house the collection, an endowment for the collection's upkeep and funds to hire a curator for the collection. This is indeed a gift that skyrockets TAM into the company of the most elite museums in the United States in terms of glass art.